The Murrysville Community Library is open for in-person services. If you would like a curbside pick-up, please follow these instructions:
How to request a Curbside Pick-Up
PLACE ITEMS ON HOLD
Visit our catalog

to search for items currently available at our location.

Be sure that your pick-up location is Murrysville Community Library. If you have questions you can call (724-327-1102) or email the Library at

murrysville@wlnonline.org

. Please note that wait times for holds may be longer than usual.

WAIT FOR NOTIFICATION
You will be contacted when your hold has been processed. Please do not come to the Library if your hold is not ready.
PICK UP YOUR ITEMS
Pull up to the curb outside the Library and call us at 724-327-1102. Give the staff member your name and let them know you are there to pick up your holds. Staff will check out your items, put them in a plastic bag, and bring your items out to you. If you do not pick up your items by their unclaimed date, they will be shelved.
RETURN YOUR ITEMS
All items may be returned to the Library via the Library's book drop or inside the Library. If you are returning a LaunchPad or Wonderbook, please call to schedule a time to return these items. LaunchPads and Wonderbooks can be damaged if returned via the Library's book drop.
FAQ
Can someone else pick up my item?
Yes, someone else can pick up your items if you make prior arrangements with the Library. To have someone else pick up your items, call the Library and give the staff member the first and last name of the person picking up your items. This is so we can ensure all items are going to the intended patron(s).
How will I know my items are ready for pick-up?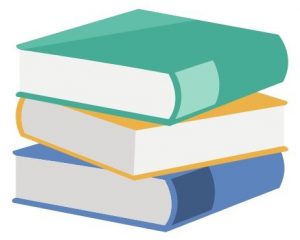 You will receive a phone call from Alice the Library's digital Librarian or an email, depending on how you set up your notifications when you signed up for your library card.
How do I return materials?
Items can be placed in the book drop or returned inside the Library.
What if my hold is from another library?
You may still place holds for materials at other Westmoreland Library Network (WLN) libraries.
Do I need a library card?
Yes, patrons must hold a Westmoreland Library Network card to use curbside pick-up. 
Can I come into the library to browse and pick out items in person?
Yes, the Library is open to the public.
What if I have mobility issues and cannot leave my vehicle?
If you have mobility issues, we can provide accommodations such as bringing your returnable items to the book drop for you, and placing the new books in the back seat of your car.
Can you look for specific items or provide reading suggestions?
Yes, we can! Call or email us at murrysville@wlnonline.org for reading suggestions!
What if I have fines?
Fines are currently being waived and longer due dates are automatically being applied. If you encounter an issue, please contact the Library. We do not currently have the ability to collect fines in a contactless manner during curbside service. If you would like, you can submit payments online.
Can I place a hold via telephone?
Yes, we'd love to hear from you! Please call 724-327-1102 for assistance.