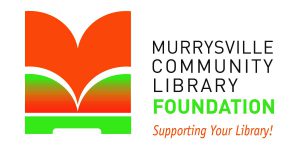 Serving: Murrysville, Export and Washington Township
"A library outranks any one thing a community can do to benefit its people." -Andrew Carnegie
Beginning with our founding by the Woman's Club in 1923, Murrysville Community Library has been working to inspire ideas, enrich lives, and create lifelong opportunities for learning, literacy and enjoyment. The Murrysville Community Library is central to a connected and engaged community.
The Murrysville Community Library (MCL) has nearly 11,000 cardholders, who collectively visited the library over 74,000 times in 2019 to access items from the collection and attend the Library's many programs. Our programs were attended by 10,689 community members, over half of whom were children. The Library is a busy place, with constant programming and great community use!
To ensure high-quality programs and services for years to come, we want to share information about our Planned Giving Program. This program honors and recognizes all who provide MCL long-term support through planned gifts. We are greatly appreciative of the gifts we receive from donors' estates to support the Library. These planned gifts will leave a legacy for future generations of patrons and families.
There are many reasons to plan charitable gifts. A planned gift can provide significant income and/or estate tax savings. Planned gifts can come in various forms from a charitable bequest in a will to designating a charity as a beneficiary on a life insurance policy or retirement plan. Your tax advisor can help you identify which type of planned gift best fits your objectives. You can leave a lasting legacy that will make a difference for future generations by providing a planned gift to Murrysville Community Library Foundation.
We are grateful for support from our library community for our continued operations and growth. If you would like more information on planned giving efforts, please contact any of us or the Murrysville Library Foundation at 724-327-1102 x 155.