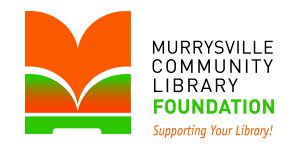 Serving: Murrysville, Export and Washington Township
"A library outranks any one thing a community can do to benefit its people." -Andrew Carnegie
June 2023
Dear Library Supporter,
Summer has arrived, and with it comes the much-anticipated annual Summer Reading Program at the Murrysville Community Library! We are excited to present this year's theme, "All Together Now," an inspiring journey that celebrates the power of community and kindness. Our dedicated librarians and staff are thrilled to invite the youngest members of Murrysville, Export, and Washington Township to collaborate on a summer filled with rewarding reading challenges, exciting programs, and engaging activities, all designed to keep young minds active and thriving.
At the Murrysville Community Library, we strive to provide year-round support and access to the best resources available, both in print and online, for the children of our community. This is a joint effort that includes your generous financial support through the Murrysville Community Library Foundation (MCLF). In solidarity with this dedicated organization, we ensure the continuation and enhancement of our library for current and future generations of library enthusiasts.
When the summer reading program ends, the support of our community goes on. Murrysville Community Library librarians and staff collaborate directly with all of us to provide support and access to learners of all ages through dynamic and informed programming. By donating today, you become an essential part of our mutual journey, and help the Murrysville Community Library thrive throughout the years to come.
Your generosity is deeply appreciated, as together we shape the future of our beloved library,
Connie Cauvel – President
Murrysville Community Library Foundation
Make checks to the Murrysville Community Library Foundation.
4230 Sardis Rd. Murrysville, Pa 15668
If you would like to donate online, please use our PayPal service:
Please include Summer Reading Campaign on the memo line of your check
or the Pay Pal donation page.