Enjoy the books behind a few classic and contemporary page to screen adaptations. If you finish these reads, check out some of our other YA recommendations along with our music to read to playlist.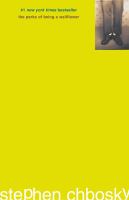 The Perks of Being a Wallflower
Stephen Chboksy
The Perks of Being a Wallflower follows the diary of a high school freshman who meets a group of seniors that take him under their wing. There are so many reasons to read the book but to avoid spoilers I'll just say this is one of the best coming of age stories. Both the book and the film are set here in Pittsburgh and the film was actually directed by the author. The movie is very true to the book and it actually adds more depth to the story.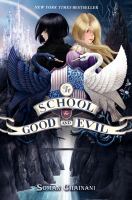 The School for Good and Evil
Soman Chaiani
Sophie and Agatha are polar opposite best friends that live in the village of Gavaldon. One night, they are both kidnapped from their beds and brought to the School for Good and Evil. But Sophie is dropped in Evil and Agatha in Good. With Sophie's good deeds and glass slippers and Agatha's cat and black dress, this must be a mistake… right? This fantasy series is soon to be a major motion picture on Netflix.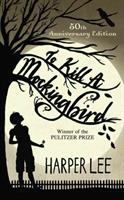 To Kill a Mockingbird
Harper Lee
Atticus tries to teach his children right from wrong as they encounter racism in a small town during the Great Depression.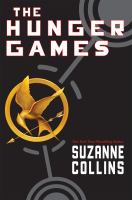 The Hunger Games
Suzanne Collins
Although this series has maintained popularity for over a decade, the film adaptations could arguably be more popular. Both the movie and the book series follow Katniss Everdeen (played by Jennifer Lawrence) as she fights for her family's survival while also fighting a corrupt government. The movies are loved by many fans of the novels despite minor changes to the characters and the story. I love the movies as much as I love the books, but I agree with fans who have said that the characters could have been played by more age appropriate actors to really show the horrors of what the young protagonists in the novel went through. Overall, I would recommend both!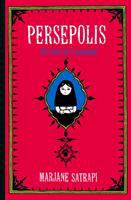 Persepolis
Marjane Satrapi
Marji is a strong-willed little girl in Iran during the Islamic Revolution. With her world rapidly changing around her, Marji feels conflicted by the mixed messages she gets from her parents and her teachers. Growing up, she sorts out the two sides and fights in the ways she can for freedom and safety. This moving autobiography about rebellion and oppression reveals the strength people can have when they stand up for their beliefs.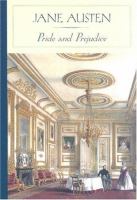 Pride and Prejudice
Jane Austen
This classic novel has had many movie adaptations. I read the book for my AP Lit class this past year and it was slightly difficult to read because I am a huge fan of the 2005 adaptation with Keira Knightly. The novel is really witty and offers a humorous look at society in the early 19th century, but if you're short on time I would definitely recommend the 2005 movie!
The Outsiders
S.E. Hinton
Troublesome boys during the 1960s save children in a church fire after they started it. They learn not to be selfish.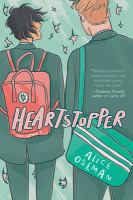 Heartstopper Vol. 1
Alice Oseman
This warm and fuzzy graphic novel series follows Nick and Charlie's love story as they maneuver school, bullies, friendships, and mental health. You will fall in love with each of the characters and constantly root for their individual victories. A television adaptation was released earlier this year on Netflix and has been renewed for two more seasons. The show has been praised by fans of the novels for staying true to the characters and their original story. As a fan of the graphic novels and Alice Oseman, I personally loved the adaptation and I think that it is a great way for Heartstopper to reach more audiences. Although the show is amazing, I encourage people to read the books as well!
If you or someone you know is currently in grades 7-12 and would like to contribute to posts like this, consider joining our Teen Advisory Board.